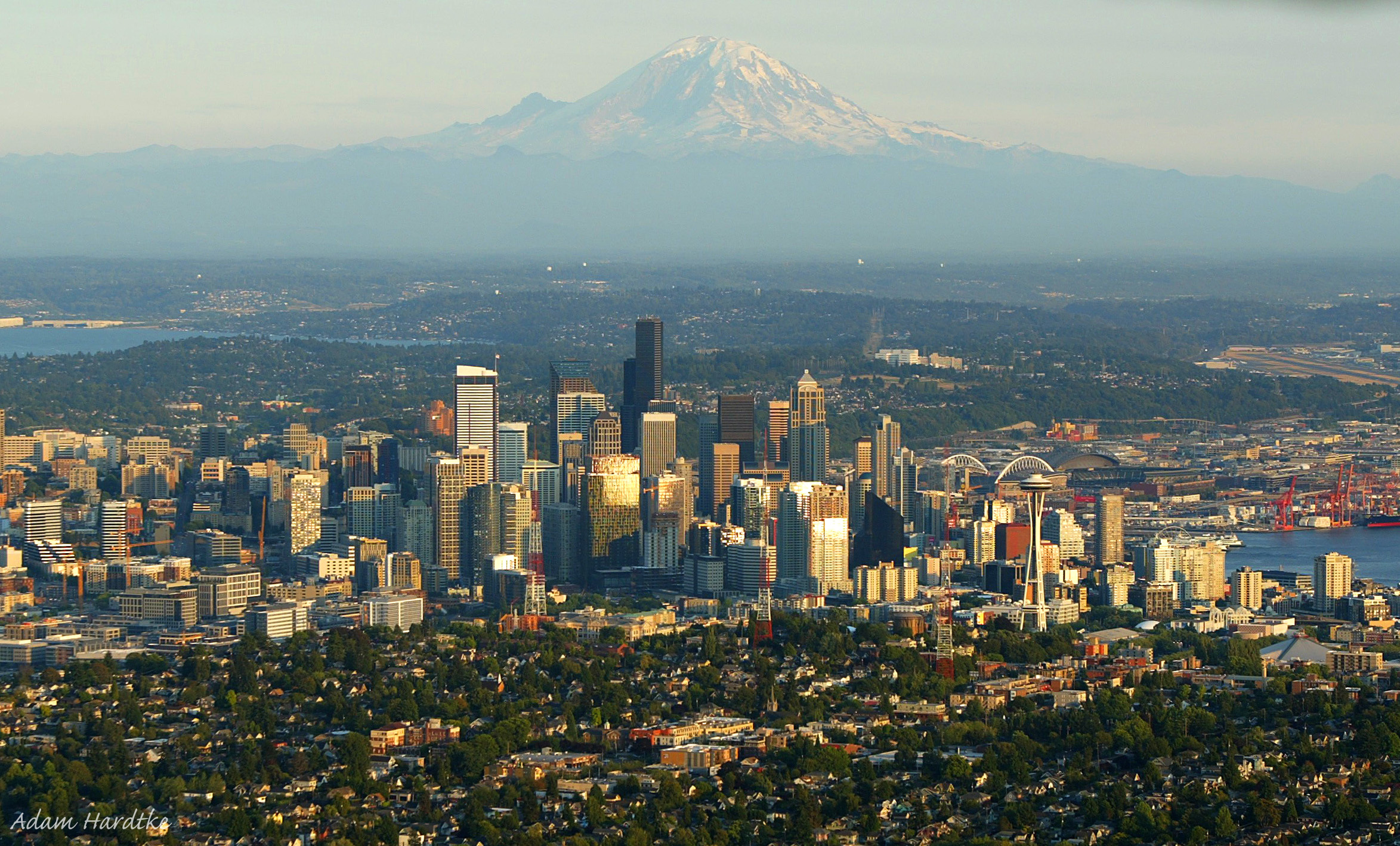 Adam Hardtke Photography
Magic Hour in the Emerald City, August 2, 2015.
Taken from a Cessna at 1,500 feet, this image was planned out in advance to carefully avoid airspace while lining up the city from a unique perspective. The timing of the sunset was factored into flight planning to capture the golden hour illuninating the buildings.